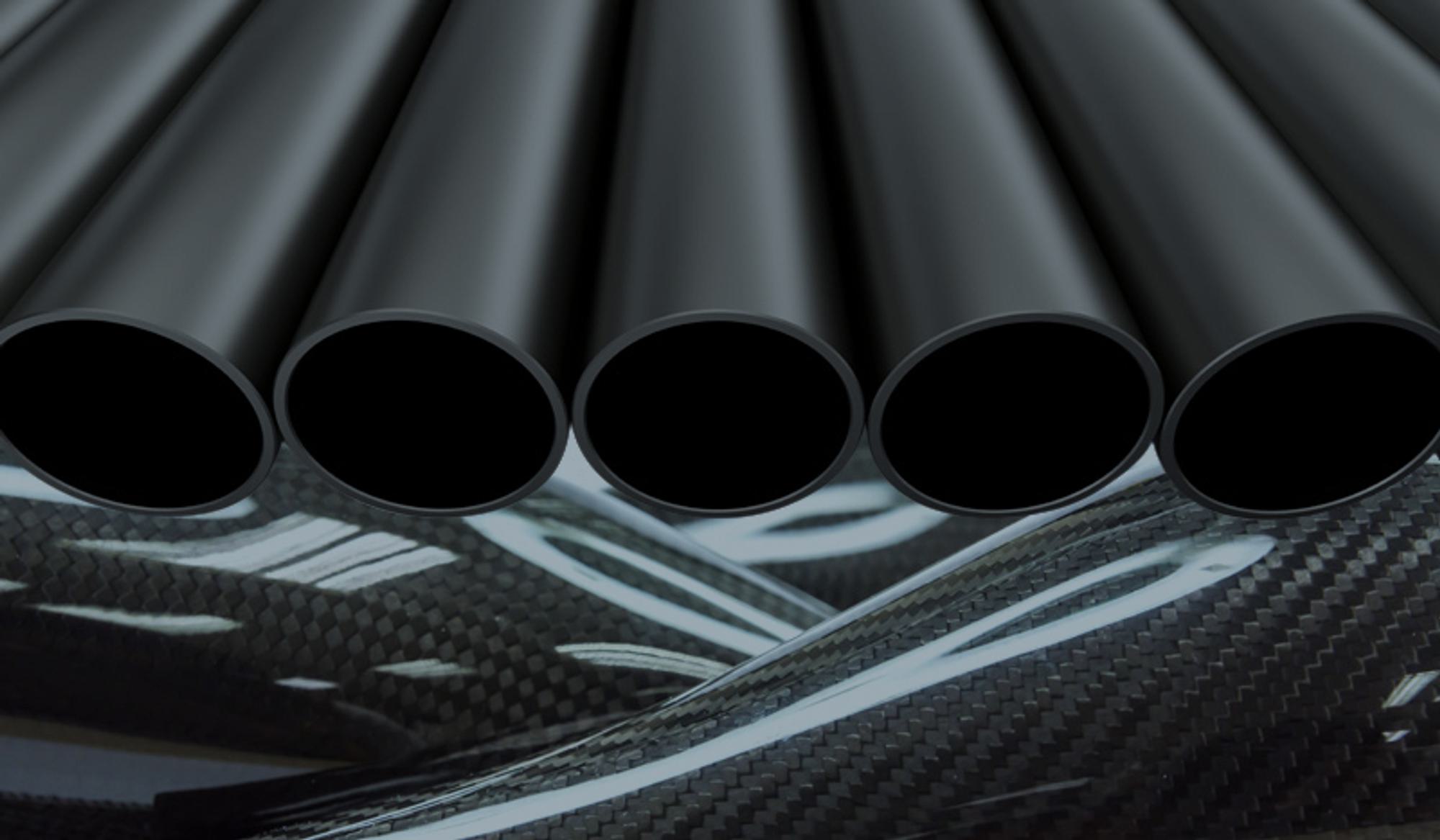 CARBON VS. TITANIUM
– WHICH FRAME MATERIAL IS BEST FOR A GRAVEL BIKE?
There are a number of materials used to make a bike frame, each with their relative merits. When it comes to a top quality, high-performance gravel bike, two materials rise above the rest: carbon and titanium. Which one is better? It depends on the criteria you're considering and ultimately what you value as a cyclist.

Stiffness
Stiffness is the characteristic that corresponds to power transfer.  Essentially, the stiffer the frame, the less pedaling-generated energy is lost to lateral and torsional flex.  To this end, carbon fiber has the fundamental advantage of being anisotropic, as it offers different strength and rigidity levels depending how it's oriented.  It can thus be shaped to optimize stiffness exactly where it matters most on the frame, while minimizing weight. As such, a carbon bike frame is generally recognized as being the reference with regards to lateral rigidity and related performance.
In comparison, a conventional titanium bike frame is generally perceived as being a little "flexier" versus a carbon equivalent.  That was before the advent of advanced titanium shaping capabilities, as exemplified by T-Lab's proprietary T-Morph technology. When a titanium frame is designed to have added shape and volume, it essentially creates a sort of anisotropic cross section in key areas to enhance rigidity where lateral and torsional forces are at their maximum.  Thus, the stiffness offered by this kind of titanium bicycle frame can be equivalent to that of a comparable carbon version.
CARBON VS MODERN TITANIUM – STIFFNESS: TIE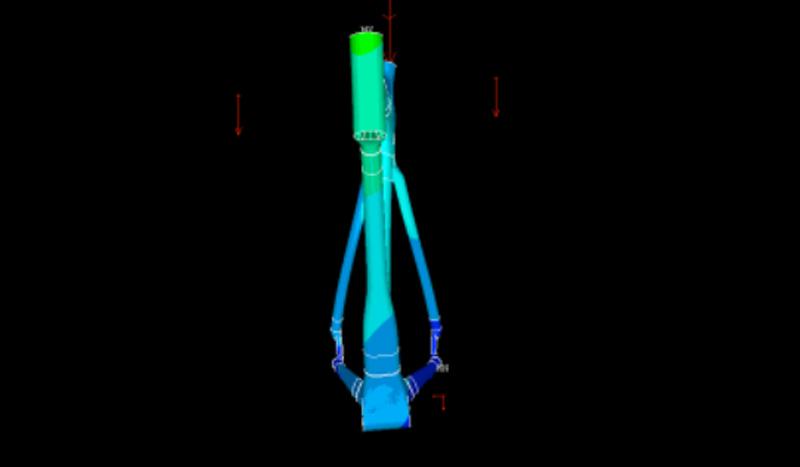 Weight
Anyone pedaling up a steep hill knows why weight matters on a bike. It's not necessarily the priority when riding an adventure bike, particularly for those packing extra bags, but is nevertheless a consideration for most cyclists. Looking at how carbon fiber performs with regards to weight, its anisotropic nature allows composite manufacturers to use a minimum amount of material to deliver the desired stiffness levels. As such, a carbon bike frame is typically lighter than a metal equivalent. A modern titanium bike frame can be within range of a conventional carbon equivalent, but will never match the 3-figure gram levels of an ultralight carbon bike frame.
CARBON VS TITANIUM – WEIGHT: ADVANTAGE CARBON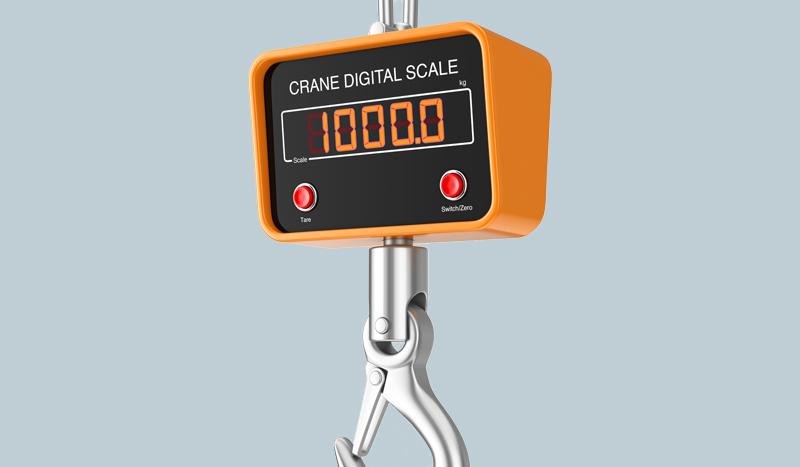 Comfort
While tires and cockpit components like seat posts and handlebars have a direct impact on riding comfort, frame material also plays a significant role in this regard. A well-built titanium bike frame possesses an inherent resiliency that allows it to absorb road vibrations better than carbon fiber. That's why those who ride titanium swear by its comfort-enhancing properties. The less pulsations and bumps your body endures today, the more vigor you will have for tomorrow's ride.
CARBON VS TITANIUM – COMFORT: ADVANTAGE TITANIUM

Ride Quality
This one may be difficult to describe in words, but is unmistakable when you are on the saddle. The intrinsic "springiness" of titanium is at the root of its favourable reputation for ride quality. Like a high-end, sport SUV, a better titanium gravel bike is both smooth and lively, responsive in all conditions and tracking beautifully in a curve. In comparison, most high-end carbon bikes also ride well, but lack that visceral connection to the road.
CARBON VS TITANIUM – RIDE QUALITY: ADVANTAGE TITANIUM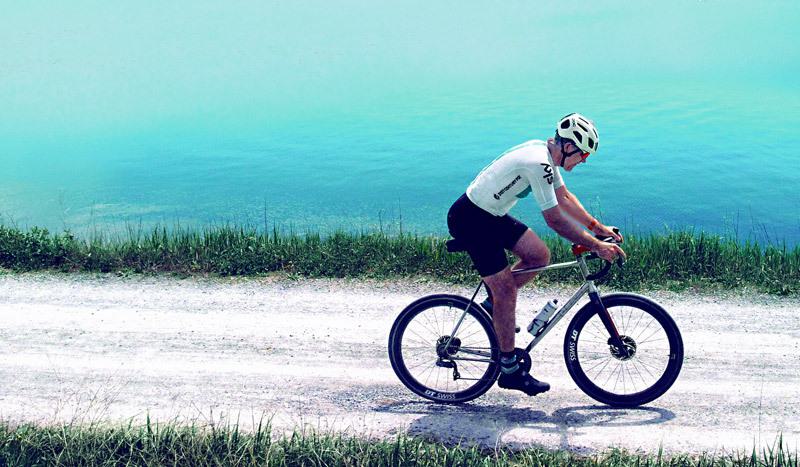 IMPACT RESISTANCE / DURABILITY
If you've ever crashed on a carbon fiber bicycle or had an unfortunate bike travel experience, you know that a composite frame can crack. Even a micro-fissure in this regard can eventually lead to catastrophic failure. A properly welded titanium frame, on the other hand, basically doesn't break — they wrote a hit song based on Ti's bulletproof quality. Beyond impact resistance, titanium also has the material advantage of not deteriorating or fatiguing over time, as opposed to carbon, which can lose some of its "pop" with extended use. There's really no comparison here.

CARBON VS TITANIUM – IMPACT RESISTANCE / DURABILITY: ADVANTAGE TITANIUM

Versatility
Once a thermoset carbon frame is molded, it's not a good idea to make any incisions in the matrix, as this can create an inherent weakness. To allow for bikepacking options, any related threaded mounts on a composite frame actually must be in metal, which in turn needs to be bonded to the carbon frame, creating durability and corrosion risks. Titanium, on the other hand, is malleable and can thus be personalized to the specifications of the gravel cyclist. You can safely incorporate eyelets and mounts on a Ti frame to accommodate any combination of racks, fenders, a bento box, etc. The type of features you might want on your gravel bike.
CARBON VS TITANIUM – VERSATILITY: ADVANTAGE TITANIUM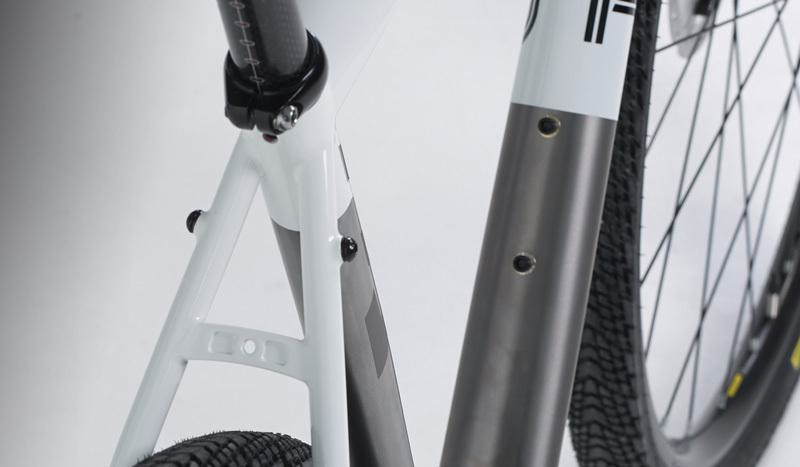 Price/Value
Carbon fiber bikes used to have a reputation for being relatively expensive. The truth is that the cost of carbon has come down over the years. That said, the most advanced composite bikes are still on the pricey side. A titanium bike, for its part, is often perceived as a luxury item, with the price tag to match. Recently, through novel business models and just-in-time manufacturing, some titanium makers have made the advantages of titanium accessible to a wider audience. At the high-end, the cost of a carbon frame versus a titanium frame ends up in the same ballpark. If you factor in the case of customization and longevity of well-made Ti bike, the price / value proposition skews in its favor.
CARBON VS TITANIUM – PRICE / VALUE: ADVANTAGE TITANIUM
(if you like to keep your stuff a long time)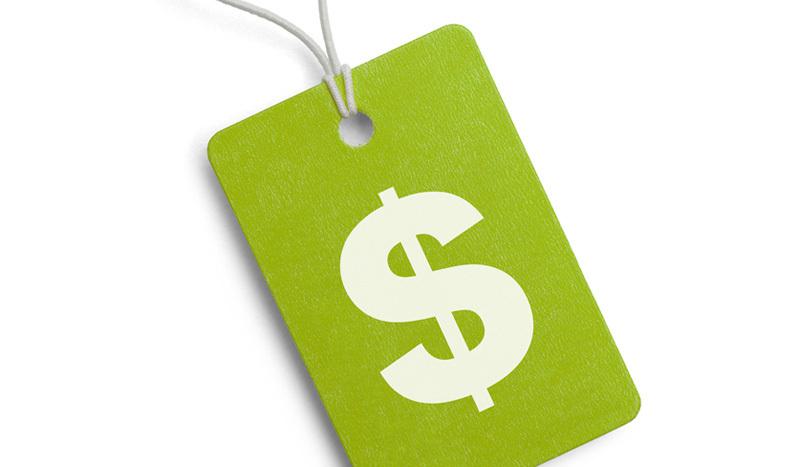 Overall
All things considered, if your're looking for overall performance and quality in a gravel bike, a well-built titanium frame is the best investment you can make.