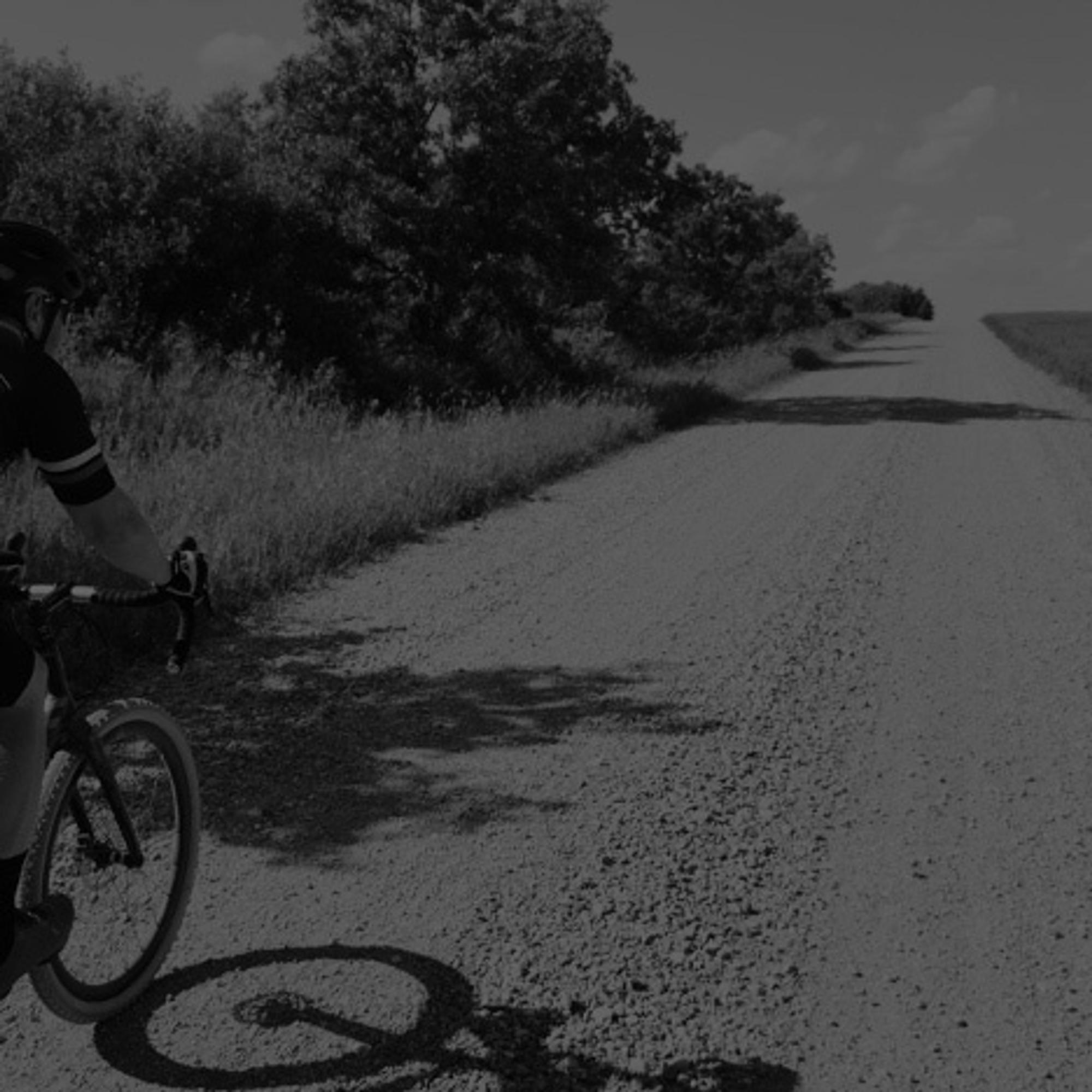 GRAVEL BIKES - CANADA
November 23, 2022
When one thinks about being physically active in Canada, the winter sports of hockey and skiing inherently come to mind. You can't be called the Great White North without ice and snow. That said, cyclists who live or visit north of the border know that Canada is also a hotbed for biking, with extensive roadways and a vast array of trails to discover – along with an unlikely number of bicycle manufacturers who actually call it home (more on that later). When you consider cycling in the great outdoors today, you invariably find yourself talking about gravel bikes.
GRAVEL CYCLING FROM A CANADIAN POV
That's what this post is all about. From a Canadian perspective, we're going to explore:
What you should be particularly looking for in a gravel bike if you are riding
it in Canada.
How to maintain a gravel bike given colder conditions.
Gravel bikes that are actually Made in Canada.
Some off-the-grid spots to do your gravel cycling north of the border.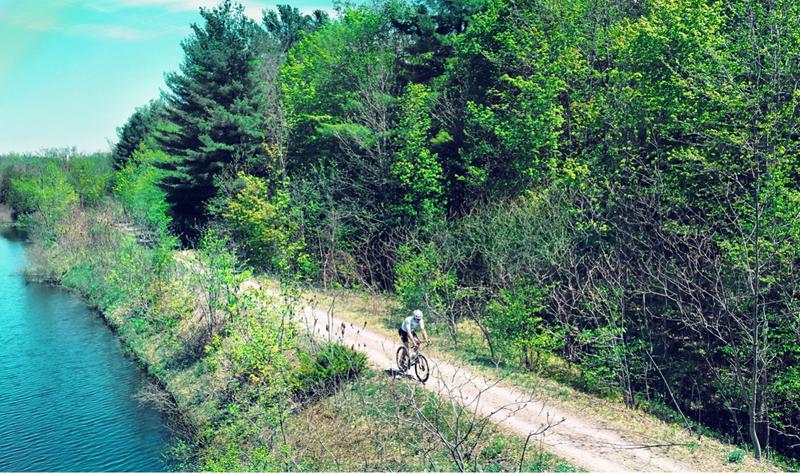 Gravel Bike – Must-Haves For Canada
There isn't anything inherently different about a Canadian road or singletrack that requires a distinct set of gravel bike characteristics. In essence, cycling performance and enjoyment off-road require an optimal combination of responsiveness, comfort, stability and toughness, regardless of where you roll. Nevertheless, certain aspects of a bicycle become more important as the roads get sloppier and the temperature drops:
Tire Clearance: A wider tire that runs a somewhat lower tire pressure will maximize comfort and adhesion and on colder days
Slacker geometry: The more relaxed geometry of a well-designed gravel bike will ensure better stability in sketchier conditions and an easier-to-sustain riding position while you're admiring the Canadian wilderness.

Fenders: What represents a nice option on fair-weather days becomes a must-have when conditions get sloppier. Making sure your bike frame accommodates mudguards will ensure its components – and its owner – are spared excessive exposure to the elements.
Disc Brakes: Any decent – shout-out to Bubbles at Sunnyvale – gravel bike today features disc brakes. Their superior, all-weather braking power and reliability versus rim brakes are even more essential when it's chilly and wet outside.
Durability: If you live where it snows, you know that road salt can linger well into the Spring riding season. This can slowly undermine the integrity of aluminium and carbon bike frames. Steel is tough, but we all know it can rust. Which leaves us with titanium as the most long-lasting choice for a gravel bike frame in Canada. A Ti frame also represents the most impact resistant option when you're travelling in and out of the country.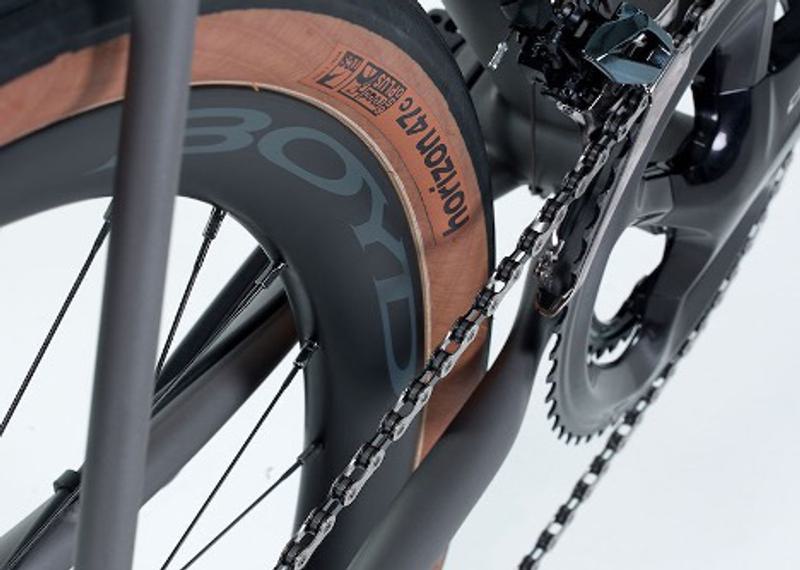 Gravel Bike – Cold-Weather Maintenance
A good gravel bike today represents a significant investment – you're going to want to take good care of it. Doing things properly in that regard requires some basic maintenance (https://cyclingmagazine.ca/cat...; As conditions get colder and grittier, there are some extra maintenance steps you're going to want to get done:
Consistent Cleaning: It's basic, but you should wipe your bike clean after every ride. You want to make sure no snow/water, sand or especially salt finds its way into your components or frame. When finished, you can take the added step of removing your seat post and then flipping the bike on its handlebars and saddle. This will help drain any water that may have accumulated inside the frame.
Regrease Regularly: To prevent any corrosive elements from finding their way into critical moving parts, you're going to want to regrease the headset, seat post, bottom bracket, thru-axels and bolts as frequently as possible. Good quality marine grease, given its waterproof characteristics, is the best way to go in this regard.
Wet vs. Dry Lube: Make sure you use a wet lubricant (instead of a dry version) to lubricate your chain, as it will hold up better in inclement weather.
Verify Brakes: Brake pads for disc brakes wear down more rapidly in harsher conditions. You're going to want to check them more regularly in cold-weather months and even keep a spare pair handy, just-in-case.
Seal The Deal: If you're running your tires tubeless, use cold weather sealant. This type of sealant has less water content, and thus will maintain its properties better in sub-zero conditions.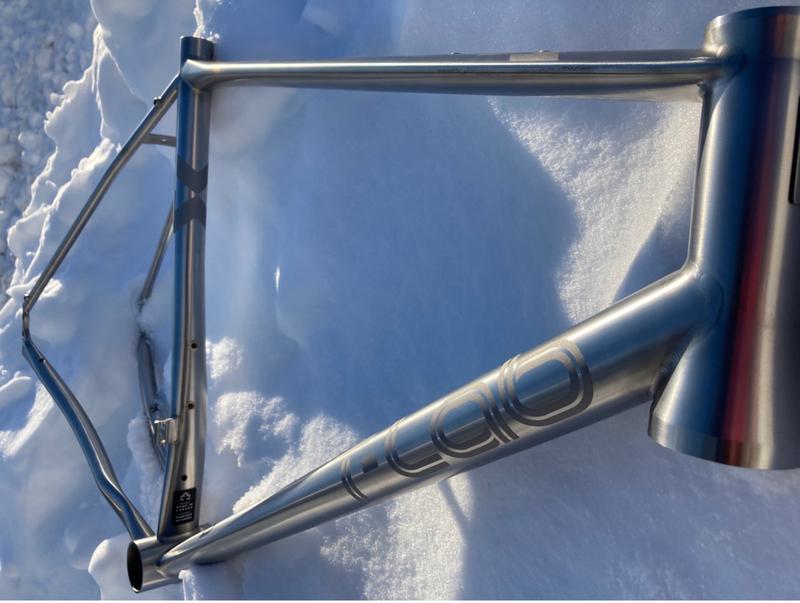 Gravel Bikes Made In Canada
As mentioned, Canada is home to a remarkably large number of brands putting out world class bikes. When it comes to companies actually making gravel bikes in Canada, that number shrinks considerably. While by no means exhaustive, the following enumerates the any-road adventure bikes that are proudly manufactured in the land of Steve Bauer and Curt Harnett:
Cycles Golem: Custom-made steel bikes created in Quebec City. Hand-crafted to be durable and unassuming. www.cyclesgolem.com
Mariposa Bicycles: Hand-built frames made in Toronto since 1969, based on a long racing heritage. Produced with the rider in mind, from geometry to components. mariposabicycles.ca
Naked Bicycles: Hailing from BC, Naked has been making custom-making titanium bikes since 1998. Their Gravel model is intended for gravel backroads and light singletrack. www.nakedbicycles.com
T-Lab Bikes: Based out of Montreal, this small-batch manufacturer produces uniquely shaped titanium frames that are designed to enhance performance. Their award-winning X3 gravel bike is said to be best-in-class with regards to ride quality of Ti. www.t-lab-bikes.com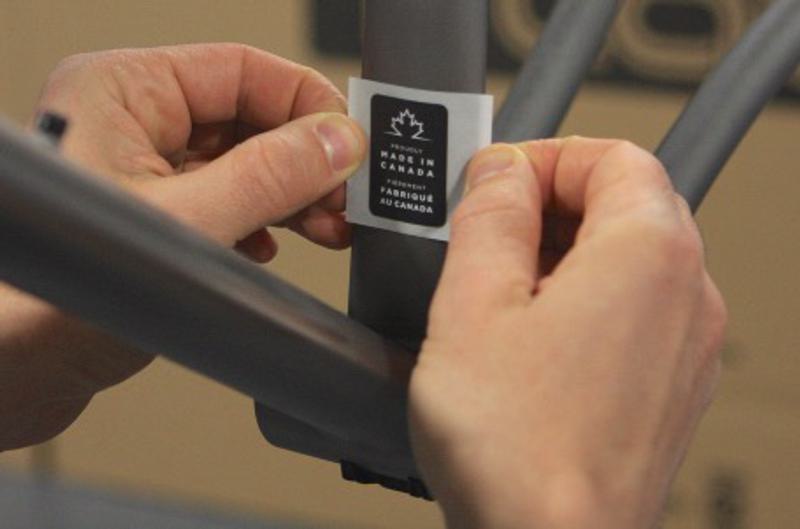 Gravel Biking In Canada – Off-The-Beaten Path Spots
No discussion of gravel bikes in Canada would be complete without mentioning some of the wonderful places where you can ride for adventure. For that purpose, we turn to members of the T-Lab community, who were nice enough to share some their local favourites, starting out West:
British Columbia: 
Sitting almost 1000m above the elevation the nearest city (Kelowna) and running through a provincial park is the Kettle Valley Railway Trail, which follows the old railway that was built in 1910 and later decommissioned around 1980. Getting up to the KVR trail is the first and perhaps greatest challenge most cyclists face. Starting from Kelowna, three quiet gravel roads reach the KVR Trail (Myra Canyon, June Springs and Gillard Forest Service Roads). Depending on the one you choose, the proportion of asphalt to gravel is variable but the ascent is the same and they are all quite tough. The gradient along the KVR itself is quite flat and the surface is mixed sand and gravel. It is highly recommended that you take some bear spray on the ride as wildlife is common in this area.
- Alexis Anastas



Alberta:
The Cardinal Divide: Starting in Cadomin, a hamlet in west central Alberta, this challenging gravel route (mix of rocky trails and deep gravel) takes you west past several abandoned coal mines and still operating quarries into the Rocky Mountains, just east of Jasper National Park. The first 20km to the top of the Cardinal Divide (6500ft above sea level) is a challenge and the rest of the route takes you along the McLeod River and through some sweeping valleys before returning to you Cadomin (107km total). A good chance you will see some wild horses. 


Saskatchewan:
Tucked away in the South East corner of Saskatchewan, the community of Esterhazy offers hundreds of kilometers of gravel riding enjoyment. Where 90% of our roads our gravel, it really is a no-brainer on what discipline of cycling is best for us out in these parts. Please don't kid yourself when thinking Saskatchewan is flat, at not least in our area. With the magnificent out-stretched Qu'appelle valley, along with the Cutarm and Kaposvar valleys in our back-yard, it offers hundreds of meters of elevation change. Within these valleys you will encounter many varieties of trees, native grasses, and wildlife – including deer, moose, and even bears – during a gravel ride. On the prairie flats, you will get stunning views of the seasons of agriculture from seeding to harvest, and yes a few gophers!
- Craig Verner
Manitoba:
When you ask local riders what route they think captures riding in Manitoba, the answer is "Hands down, the Nebo loop". The Nebo loop is so named for the featured climb up Mount Nebo, the highest point of elevation along the Pembina Escarpment. It usually consists of between 55-90km of hilly terrain depending on the rider's ambition.
- Bryan Kroeker
Ontario:
Only 50 km separates you from the chaos of Toronto and serene, rolling gravel roads. Unplug and enjoy the freedom of exploring routes like the Durham Destroyer or the beautiful towns of Caledon, Belfountain, and Port Perry. Indulge in wildly varying terrain from smooth rail trails to winding, forested singletrack and swooping, rutted gravel roads where traction requires some skill and a bit of luck. Perhaps most importantly, pay a visit to one of the many local craft breweries for a perfect finish to the ride.
- Drew Cheung
Quebec:
Trail #1 in the parc de Gatineau is a good one. You go up to it from the road to the Champlain lookout, – 20 km road, rolling hill climb – then you get on the trail. It's a 15 km downhill ride all the way to Chelsea, where you can cap it off at the Chelsea Pub for an after-ride beer.
- Paul Nguyen
Tech Lead, T-Lab
Maritimes:
We've been riding gravel in Sussex, NB. This area is a little-known scenic wonder to ride. There's lots of 3 km +/- challenging climbs to punctuate the rolling, beautiful and sparsely traveled gravel roads. Well worth a visit.
- Craig Doucet and Sharon Lynn Weese
That covers it for now. Enough talking about gravel cycling in Canada. It's time to get out there and ride. True, north strong and free.