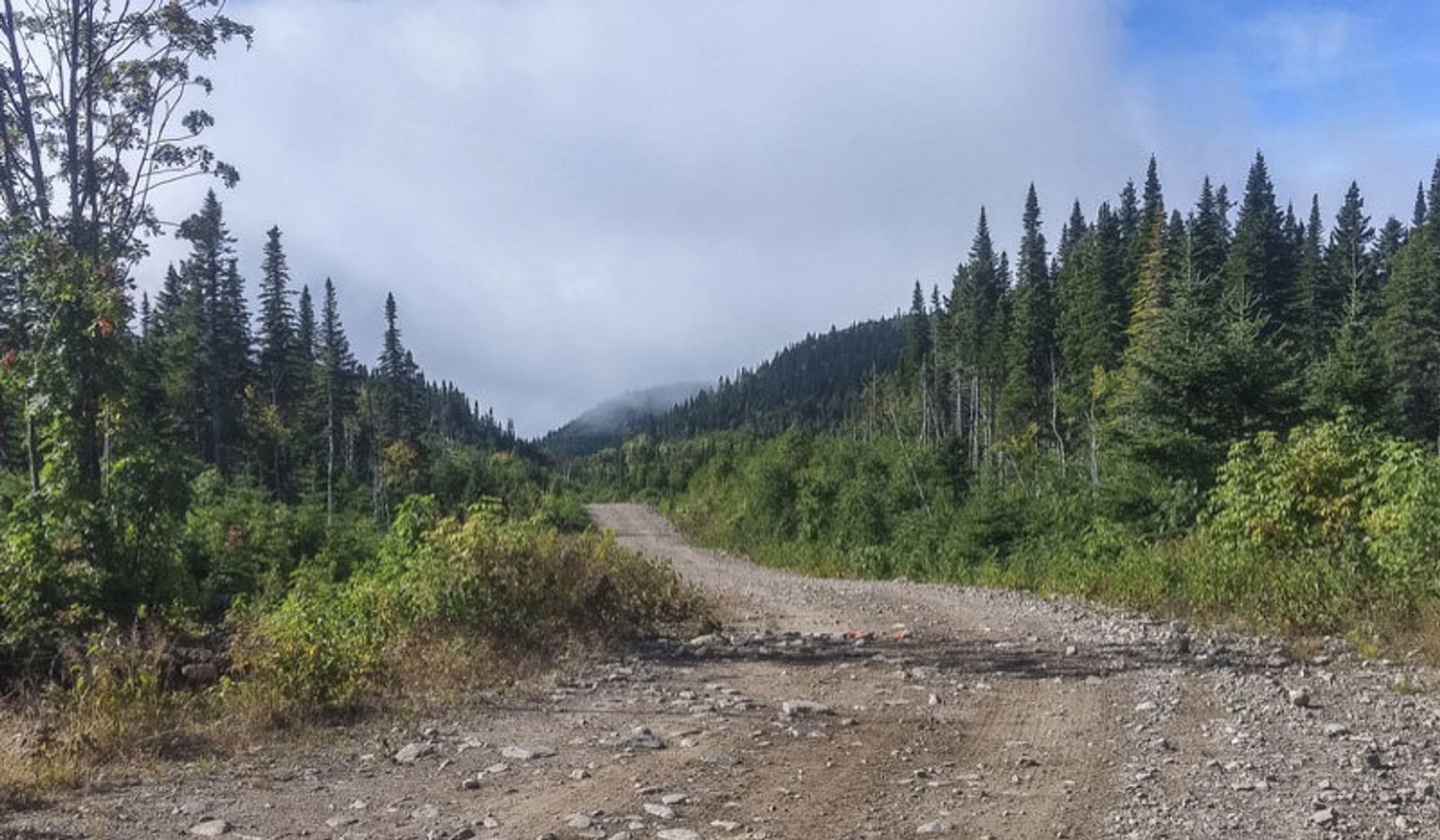 Places to Gravel Bike in Quebec
January 16, 2021
Underlying the growing popularity of gravel / adventure cycling is the notion of discovery. With the right all-road bike and a good set of bigger tires, you are basically free to blaze a path across a variety of surfaces and enjoy whatever you encounter along the way. This type of riding can spontaneously be found in your neck of the woods or experienced as part of a dream trip to a foreign land. For those living in or visiting Canada's largest province of Quebec, you're fortunate to have access to an array of compelling places to get your gravel on. Here are some of the notable ones.

Chemin Olmstead (Mont-Royal)
At the heart of North America's most European metro center is Mont-Royal, a natural attraction for visitors to Montreal and an outdoor playground for locals. While the Camilien-Houde road that leads up this large hill is famous for being the centerpiece to an annual UCI road cycling race, those who seek to ride the unpaved path will want to head up to Chemin Olmsted, the long and winding 6.6-kilometre gravel road named after the reputed landscape architect who imagined this place. Après-ride, you can head down to the neighbouring streets to enjoy some of the most intriguing and authentic eateries on the continent.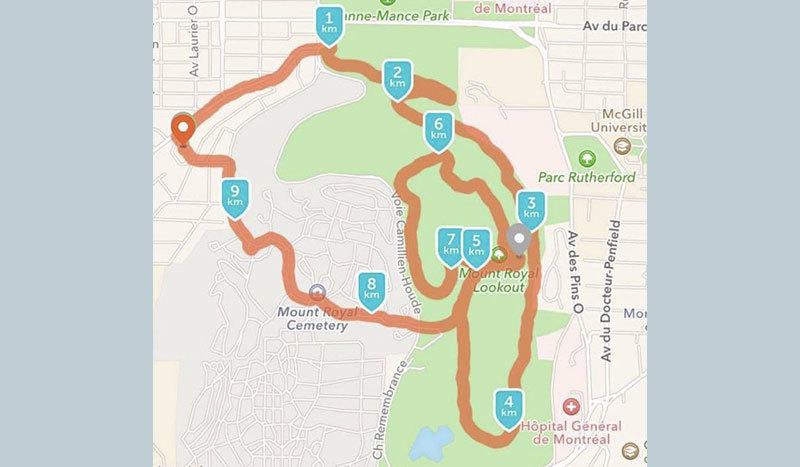 Laval-Sur-Le-Gravel
Staying metropolitan, but venturing out to the north-east side of Montreal island will give access to a lesser-known and relatively flat 70 km loop that will take you from the Ahuntsic borough – home to hockey legend, Maurice "Rocket" Richard – to the city of Laval and back. Once across the water (via the Ile Perry bridge) and onto a short, paved segment, you will get to ride through the urban countryside and eventually loop way back via one of the city's countless bike paths. You get a little bit of everything on this route: a bunch of gravel, dirt and farmland to discover, a river to pedal across, some asphalt segments (featuring some of la Belle Province's world-class pot holes) and a couple of impressive penitentiaries to appreciate from afar as you ride freely.
Le P'tit-Train-du-Nord
Heading further north, while staying on the relatively accessible level, takes us to "The Lil Train Of The North" trail, which runs about 200 km from St-Jérôme to Mont-Laurier. Built on an old railway bed, the trail's southern end is primarily hard-packed stone and converts to paved sections to the north. Amenities abound, with converted train stations, pubs / bars and bike-friendly lodging providing numerous opportunities to pit stop along the way. Regardless, Le P'Tit Train Du Nord delivers the natural vistas, as it gracefully snakes around rivers, lakes, and mountains. If you want to take the long, scenic route, this one will do the trick.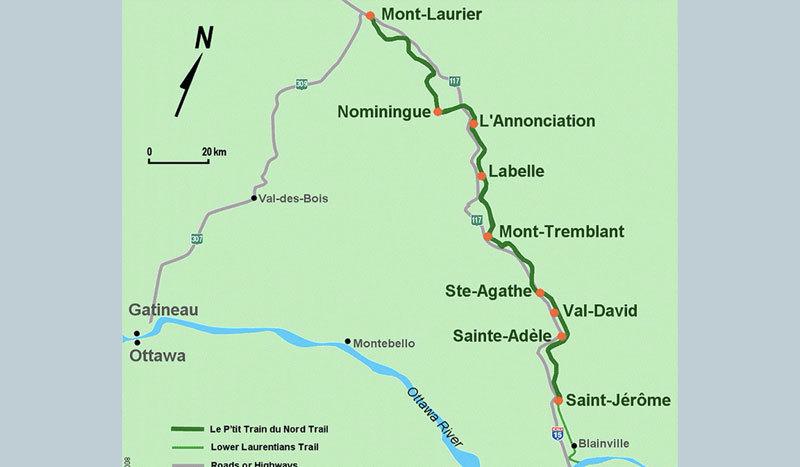 Les 100 À B7
To test your gravel bike mettle, you'll want to head east to the Brome-Missisquoi region to a circuit initialized by the Canadian Olympian and local cycling celebrity, Lyne Bessette. The '100 À B7' begins at the Centre National De Cyclisme De Bromont, home to an outdoor velodrome and the hub of an impressive network of gravel and dirt roads. From there, you will be challenged by the 100+ kilometer route, featuring over 1000 meters of elevation gain, and captivated by the natural beauty of the surroundings.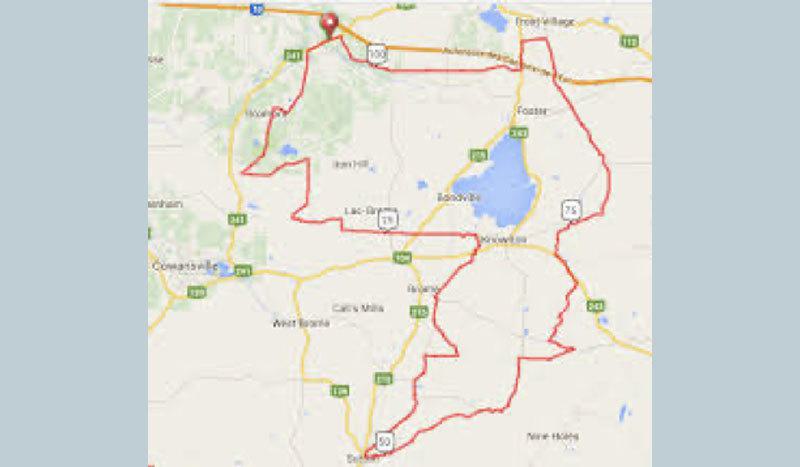 Buckland (Bellechasse)
Put on the radar by one of Quebec's premier gravel grinder events (http://labuckland.ca/), this course will take you the Chaudière-Appalaches region, less than an hour away from the provincial capital of Quebec City. Situated in Bellechasse county, where gravel roads reign supreme, this 50+ kilometre ride kicks off with a legendary climb and then goes the rural route to bring you to the base of the Massive-Sud regional park. Once there, you'll have access to more cycling trails, including singletrack options.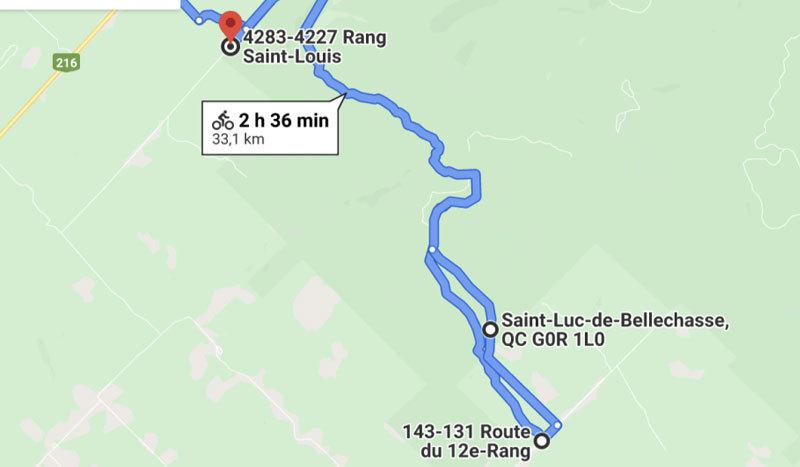 Red River Ride
On the western side of the Laurentian region, you'll find a 100+ kilometre loop that features a series of alternating ascents and downhills that will bring you along (and eventually over) the Rivière Rouge. Launching from the town of Grenville, you'll ride 5K on asphalt to the gravel way that starts the roller-coaster ride. From there, it's all unpaved territory, with old country roads offering up some technical sections and lots lush landscapes. There's not a whole lot of food options in the area, so bikepacking is the ideal way to go. For those pressed for time, the course can be split in half, with the southern loop being ideal for those who want to get in a shorter, technical ride.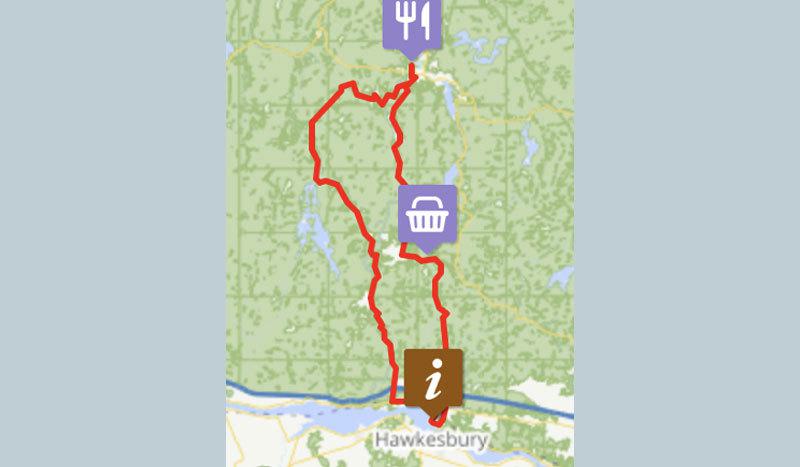 Green Bridge Loop (Outaouais)
Going further west, right to the edge of Ontario border, you'll encounter the 105 km Green Bridge Loop. A nice blend of pavement and gravel, the base version of this route rides well in either direction and provides up to 1200 meters of elevation. Variations can include dirt road climbs on the east side of the Gatineau River. The GBL is ideal for those who like to push hard and fuel their rides with some caffeinated pit stops and tasty treats, given numerous possibilities in that regard. Credit goes to our friends at Tekne Cycling for doing the recon on this one.